Oh yeah . . . this semester is gonna be INTENSE. I'm only taking 3 class but 2 of them are Anatomy & Physiology classes (lecture and lab) so, I have my work cut out for me.
Also, our unlucky with money streak is not quite over either as we found out a bunch of stuff is wearing out on newer car (2006 Toyota Matrix) that is gonna cost us. I am not, however, giving up hope that things are gonna turn around for us because I know for a fact I have quite a few karma points banked.

I had my 29th birthday last week and I really cannot believe I am almost out of my twenties! Seriously, I don't feel that old and I don't think I look 29. It's a strange feeling like my life is on warp speed now. What the hell happened?
Anyways, here are a few pics I took the past week.

Jared bought me (us) this AMAZING cookbook for my b-day (even though I said no presents!!!) and we love love love it. My Panda Drummer is peaking over and was mad impressed.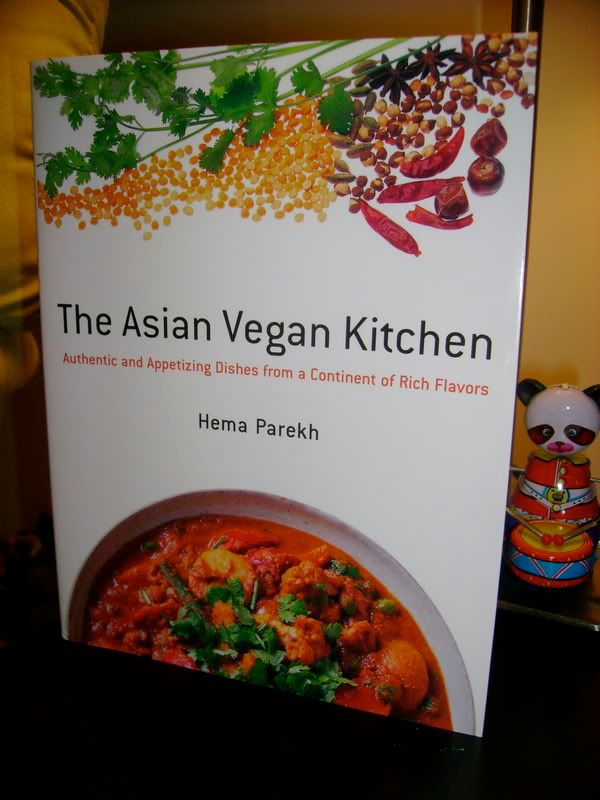 Well, I did say no presents but I also told Jared I wanted an aloe plant and of course he remembered. Surrounding the aloe plant is 3 figurines I picked up (pretty cheap too!) at different antique stores, as my own presents to myself. They looked sad and needed to come home with me. (in this pic, to the left is my Jesus Fish sculpture, which I'll show in next pick. To the right, is one of our wedding pics.)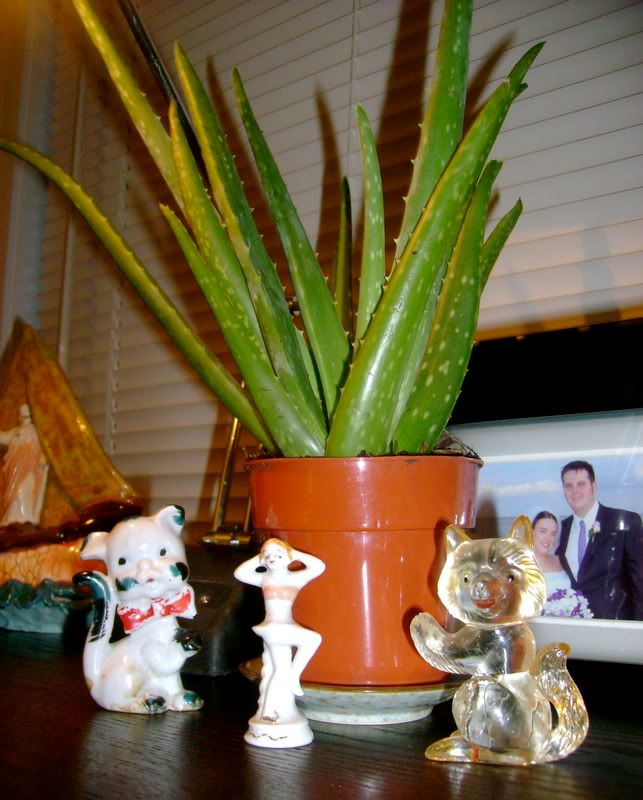 I can't think of anything much cooler than a Jesus statue riding a Fish in the ocean (I actually made this for a ceramics class years back), that is being charged upon by a shiny white bad ass unicorn and having "Blinky" motor by. Nope, not much else cooler that that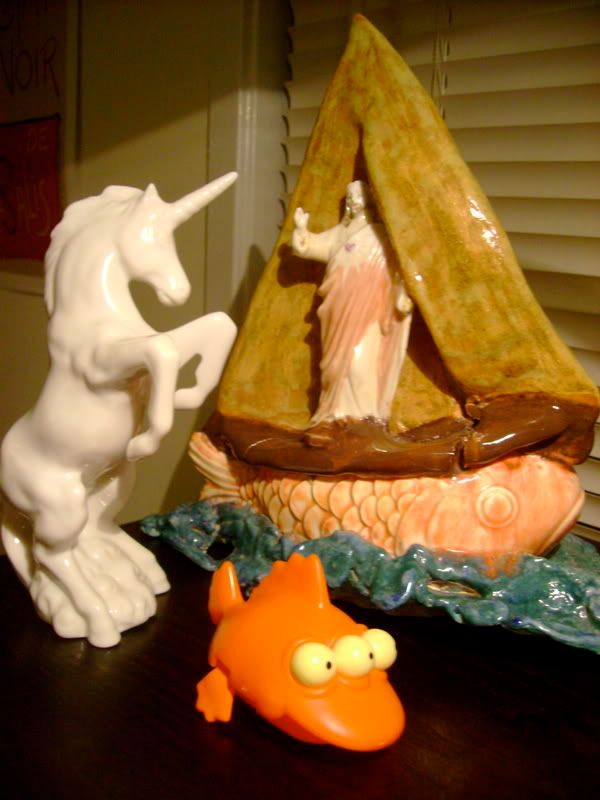 . . . well, expect maybe these 2 Birthday pictures I was sent from my sister Erin of my nephew Gabriel. Gabriel is wearing a pirate outfit I picked out a long time ago that he can finally fit into.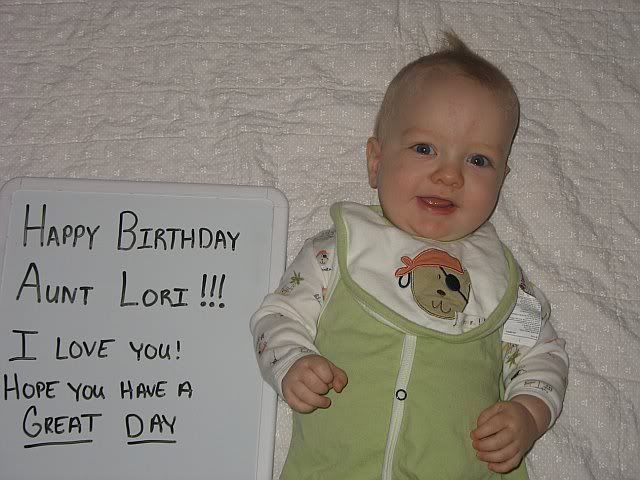 Oh and the back view showing off his first "tattoo" printed on his bottom that says "Shiver Me Timbers" with a pirate ship. ARRRRH!
Is it possible to be both tough and adorable at the same time. Yep.