Jared and I went to Florida for Thanksgiving and it was a whirlwind trip. We got to Ocala, Fl to spend Thanksgiving Day with my grandparents, dad and step mom. We left Atlanta so early that by the time we got to Ocala, I was delirious and forgot to photograph the food I brought. We had garlic mashed potatoes, stuffing, homemade cranberry sauce, green beans, corn and banana bread. It wasn't the best spread I ever put out but it was more about having a meal with my family. After we ate, we headed down to Tampa and stayed with my dad and step mom. Besides all the good eats at the house, we made a trip to one of Jared's favorite restaurants in Tampa called Trang (sorry, no website), which is a Vietnamese place with two full pages of vegan options!
I wasn't super hungry so I got three appetizers including wonton soup, sesame lemongrass "beef" and spring rolls (which weren't very pretty).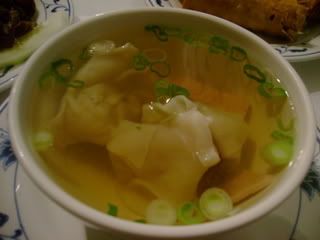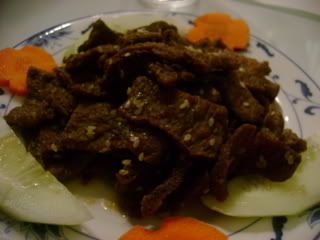 On Saturday, my sister Erin had her baby shower. The shower was at a Mexican restaurant called Red Mesa. The menu was lacking vegan selections but I spoke with the staff and they made me a bean burrito with enchilada sauce on top and a side of roasted corn, red peppers and spinach. I also added some guacamole and it was very tasty! I was so wrapped up in the shower activities that I forgot to take a picture of my food but I did happen to snap a picture of my step mom and sister.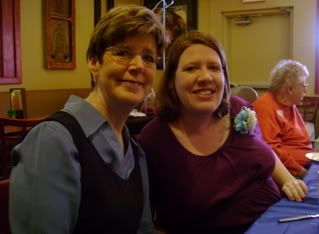 Besides hangin' out with all my family, I also scored a barely used bread machine my dad bought at a garage sale. He got it a while back and has been teasing me about a kitchen gadget he had for me when I came to visit. I was totally thinking it was a garlic press or something small like that and then he brought out this super fancy bread machine. I am one happy girl!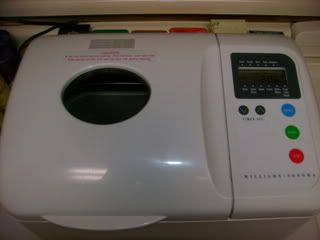 As soon as I got home I made a loaf of whole wheat agave sunflower seed bread. Yum!!!