Probably one of my favorite kitchen items is my large, very heavy grill pan. It was one of our wedding presents and I am so glad we have it. A couple of nights ago I made Jared these fajitas. I cut thin strips of green bell pepper, yellow bell pepper, red onion and zucchini that I lightly coated in canola oil, sea salt and garlic. I grilled them on a VERY hot grill pan until they were all soft.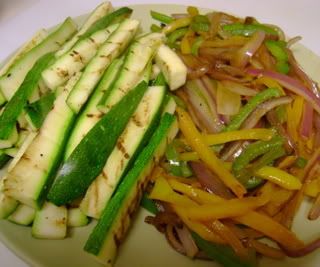 I also made guacamole that had Haas avocados, lime juice, red onion, garlic, Thai chili sauce, hot sauce, sea salt and black pepper.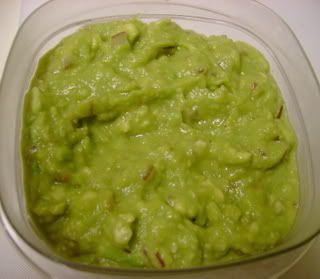 Luckily I found some very vegan friendly flour tortillas and blistered them up on the grill pan. Stuffed with the veggies, guacamole and a touch of salsa, Jared was in gastric heaven.