Even though my flight was postponed until tomorrow, I still think snow is beautiful. At least I'm not stranded at some airport.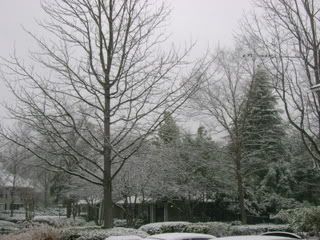 I got to hang out with Jared one more day (he's about to throw a snow ball).


I also got to build my first snow person. I'm not sure if this is a snowman or snow woman but they have strawberry eyes and a carrot nose. Jared thinks this is a snowman and the twig is a moustache. I think it could be a snow woman who is frowning.