Jared's family is from and around the Jacksonville area in Florida and we decided to take a short trip to see them this weekend for Easter. Jared's family is always a lot of fun, especially his Grandmom, who we are staying with. Apparently, there will be tons of relatives in Jacksonville this weekend, some of which I haven't even met yet! I think typical Easter fare in his family (like a lot of families) is spiral ham with sides loaded with milk and butter products. No surprise, Jared and I are more than likely going to be the only vegans celebrating this weekend, so I have made a few things to take with us so we can enjoy a meal with family without having to stress.
I made my very first Roasted Tofurky, which I basted in olive oil, soy sauce and fresh sage. Jared has made this roast before and loves it. If it tastes as good as it smells, I know I'll love it too.


For sides, I made roasted potatoes with fresh rosemary & thyme, garlic and olive oil, as well as fresh steamed green beans.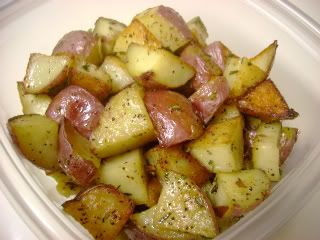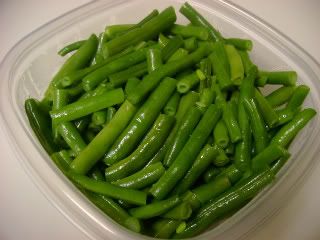 For a sweet treat, and to warm over wary non-vegans, I also made some of my chocolate chip pecan cookies, which is always a huge hit.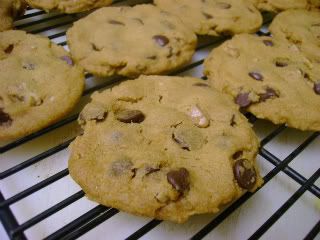 I am also bringing cereal and soymilk for breakfast and a raw nut mixture of cashews, almonds, pecans and pistachios.
I hope everyone has a Happy Easter and a lovely weekend with friends and family!