Since Jared was working on his bike today, I went to the farmers market. I always forget how much I dislike that place on the weekend until I am already there. It gets so packed and people have no rhyme or reason in the parking lot or navigating in the aisles. A normal 30-minute trip took me about an hour and a half!!! I am already someone who doesn't like crowds, so I didn't enjoy myself as I usually do when I go on a weekday. We desperately needed some fresh produce, so it was worth it, I suppose. I got a lot more stuff than in this picture but I just liked the way this picture turned out, so I'm sharing it. I LOVE the Chinese eggplant. It's seriously one of my favorite things right now. It doesn't have too many seeds and is a gorgeous purple when raw and kinda has a blue hue to it when it is cooked. I also scored some basil, which is always great. Also pictured is some parsley, tomatoes, a sweet onion, orange and green bell peppers, avocado and bananas.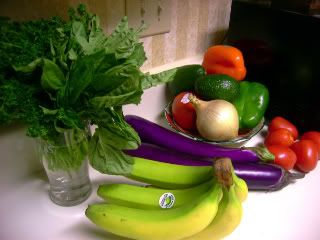 For some reason I haven't had the biggest appetite lately so I ended up just making bruschetta tonight for dinner. My version has Roma tomatoes, sun dried tomatoes, garlic, basil, salt, sugar, balsamic vinegar and olive oil. I got the French bread from the farmers market and toasted it up with a little olive oil. One of my all time favorite simple spring/summer meals.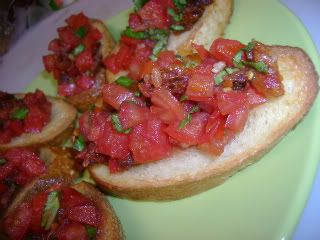 I am happy to report that I am a recipe tester for a cookbook Happy Herbivore is writing. The first recipe I tested (for her or anyone other than myself) was the Raspberry Cream Cheese Muffins.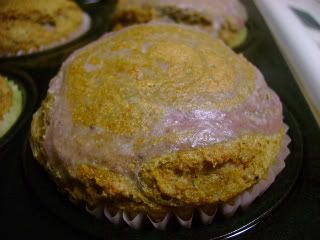 It is super exciting to help contribute to someone's culinary ventures. I can't wait to see what I get to make next!!! Stay tuned.