We had lots of yummy food today. We started off with a scramble with soy sauce-marinated tofu, fingerling potatoes, red pepper, onions, and fresh herbs.


Then, one of the best things I have had in a while. The Chile Cornmeal-Crusted Tofu Po' Boy from V-con. Holy crap was this good. It was a bit labor intensive but well worth it. We made a tartar sauce to go with the fried tofu, cole slaw and pickles.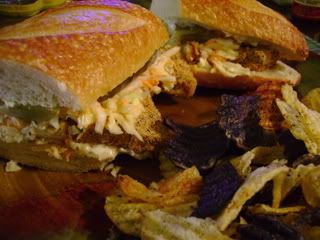 Bonus pic of the endless sandwich.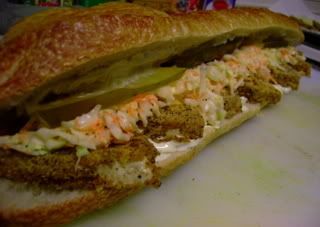 For din din, we made some Spaghetti & Beanballs, also from V-con. Lori helped out with these quite a bit. We just made the beanballs and used a jarred sauce. Ours turned out a bit mushy, but they were still delicious. I think we will bake them next time instead of frying.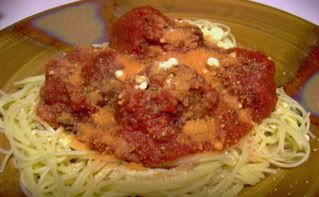 I made desert, too. Once again, from V-con (I love that book, btw), we had the Lemon Bars. Lori just walked by and said how good they were as I writing this. And she is right; they were super good.